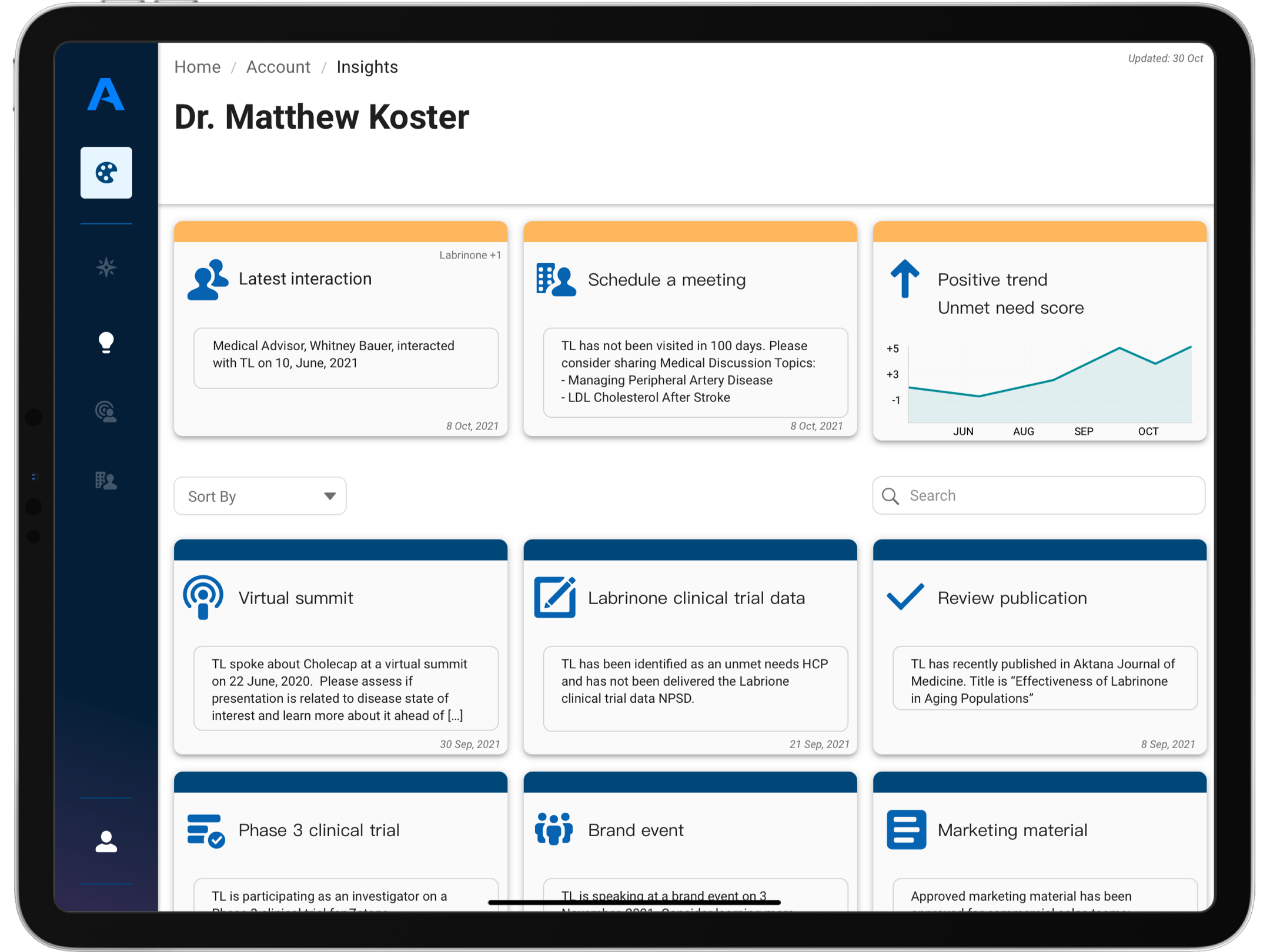 Integrate all sources of insight to streamline pre-engagement planning with Contextual Intelligence
Synthesize all third-party data sources and past interaction history into a single source of truth, eliminating the need for time-consuming manual research about recent speaking events, articles, trial activity and more.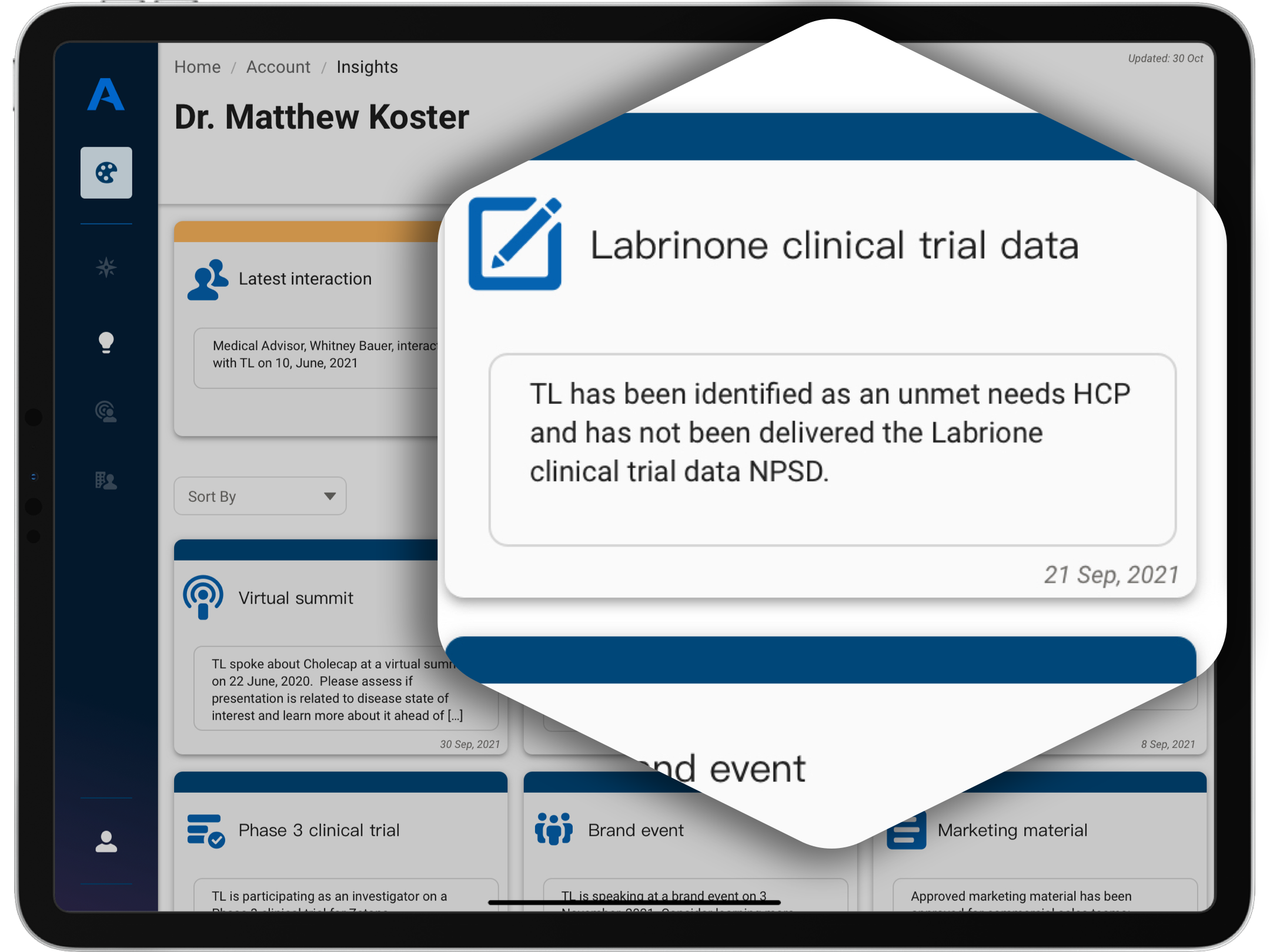 Strengthen relationships through proactive, personalized engagement
Predict and select the optimal channel, timing and content for each engagement using clear interaction objectives and insights delivered within the medical CRM or Aktana's standalone UI.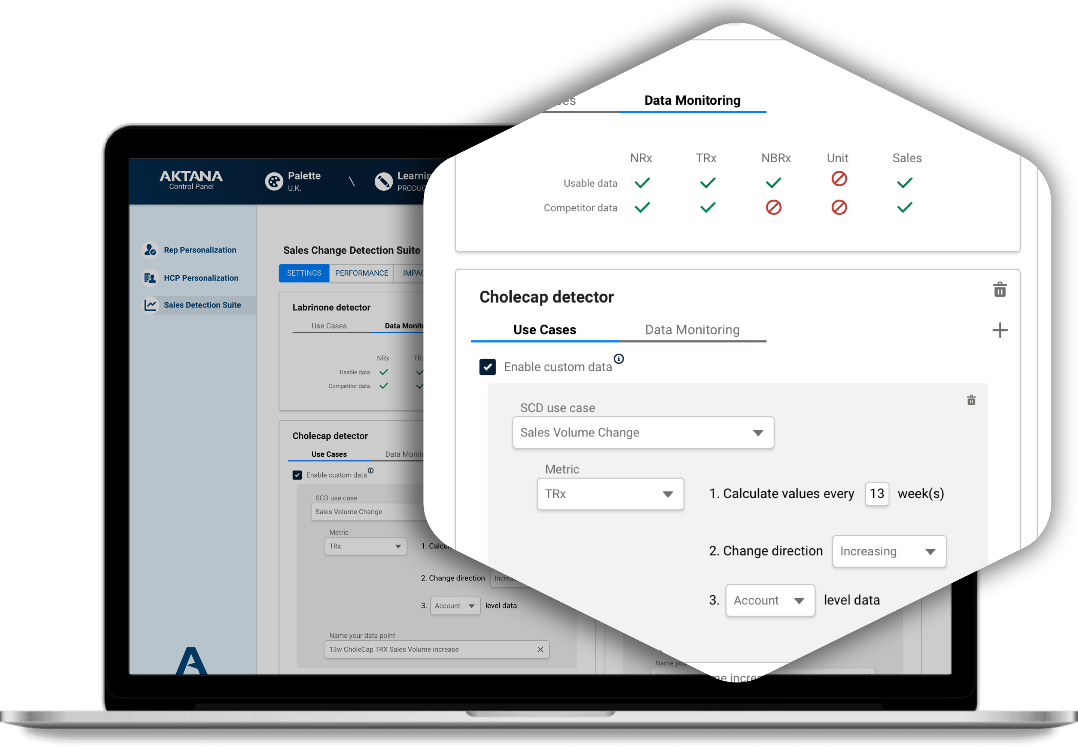 Enable compliant, cross-functional coordination
Give MSLs visibility into recent thought-leader interactions with sales and marketing, clinical trial liaisons and other customer-facing teams to ensure enterprise-wide engagement is seamless, relevant and HCP-centric—all while maintaining the necessary firewall between medical and commercial.
Request a Demo