Aktana integrates effortlessly with your existing technology investments to deliver a streamlined user experience and amplify the value of your other essential tools. We're proud to list the following CRM, marketing automation and data companies as valued partners in our mission to empower sales and marketing teams at life science companies around the world.
CRM

IQVIA is a leading global provider of information, innovative technology solutions and contract research services focused on using data and science to help healthcare clients find better solutions for their patients. Formed through the merger of IMS Health and Quintiles, IQVIA offers a broad range of solutions that harness advances in healthcare information, technology, analytics and human ingenuity to drive healthcare forward. IQVIA enables companies to rethink approaches to clinical development and commercialization, innovate with confidence as well as accelerate meaningful healthcare outcomes.
Visit IQVIA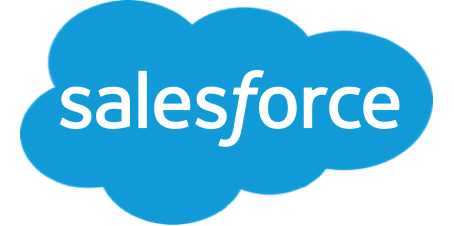 Salesforce, the Customer Success Platform and world's #1 CRM company, empowers companies to connect with their customers in a whole new way. Salesforce for Life Sciences is optimized to handle the industry's unique needs, leveraging cloud, mobile, and social technologies to help companies innovate, transform, and succeed.
Visit Salesforce

Veeva Systems Inc. is a leader in cloud-based software for the global life sciences industry. Committed to innovation, product excellence, and customer success, Veeva has more than 550 customers, ranging from the world's largest pharmaceutical companies to emerging biotechs. Veeva is headquartered in the San Francisco Bay Area, with offices in Europe, Asia, and Latin America.


Visit Veeva
Analytics
Komodo Health has assembled the largest and most comprehensive picture of patient journeys across the US. It's Healthcare Map links over 150 payer complete datasets, providing real-time and longitudinal data on more than 300 million patients, and combines over 50 billion clinical encounters with 15 million new encounters added daily.  Komodo Health's AI platform cross-links patient journey data with other medical and healthcare datasets to surface new insights, predict disease and optimize patient outcomes.
Visit Komodo Health
Prognos Health is an AI-driven platform company focused on predicting the trajectory of disease to drive informed decisions earlier in the patient journey. Our clients are industry leading Payers, Pharma, and Laboratory Testing organizations. The Prognos Registry is the largest data agnostic source of clinical diagnostics information covering scores of disease areas, with billions of medical records for millions of patients and growing. The prognosFactor(TM) platform takes cumbersome and complex longitudinal lab test results data, standardizes it, and enriches it with deep clinical insights. With the ability to link clinical information to traditional transactional data as well as a wide range of options in an open data ecosystem, Prognos makes clinical diagnostic insights amenable for a multitude of downstream healthcare applications.
Visit Prognos Health

SHYFT is the leading analytics cloud platform for life sciences with products and solutions designed specifically for the unique pharmaceutical, biotech, and medical device industry. SHYFT's Data Analytics Platform is the fastest way to transform mountains of healthcare data to accelerate commercial and clinical performance through converged insights. SHYFT is headquartered in Boston with offices in San Francisco and New York City.
Visit Shyft Analytics
To learn more about our current technology partners or explore new opportunities for collaboration, please contact us.