Navigate the last mile between strategy and execution
Aktana's suite of end-to-end resource and execution management tools unlock the full potential of a coordinated commercial team with deep insights and clear recommendations for the field, brand leads, district managers and more.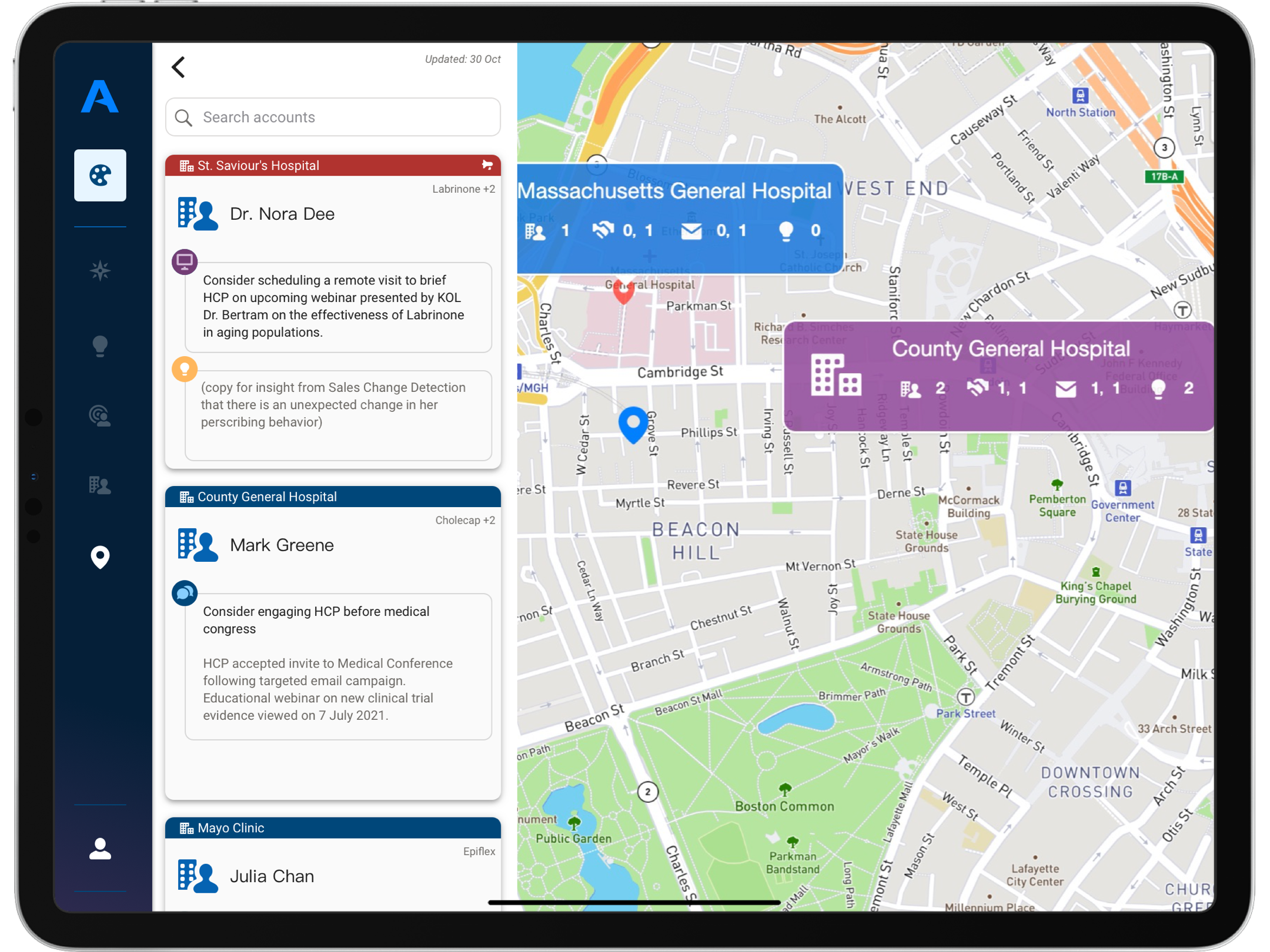 Sales Team TotalView
Equip sales with context-enriched Next Best Actions, visibility into past and planned cross-channel engagement with each HCP, and the ability to provide input into HQ marketing activity—all in one place.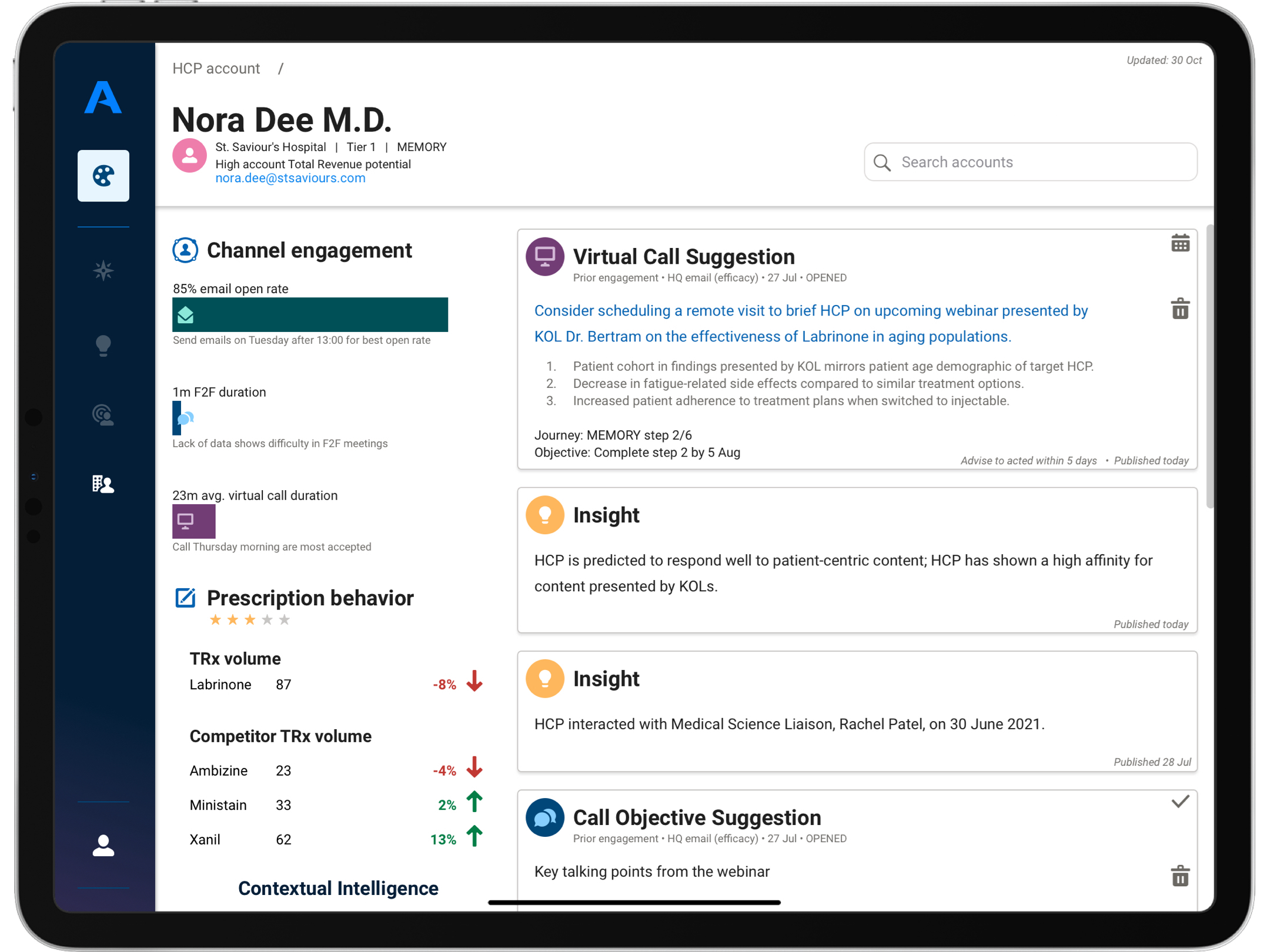 Rep Engagement AI
Fine-tune and prioritize recommendations published within your reps' CRM workflow based on rep preference and availability to increase the likelihood of adoption.
District Manager Insights
Arm managers with a full view of how reps are engaging with NBA recommendations, making it easy to discover performance drivers, identify coaching opportunities and keep commercial teams in sync.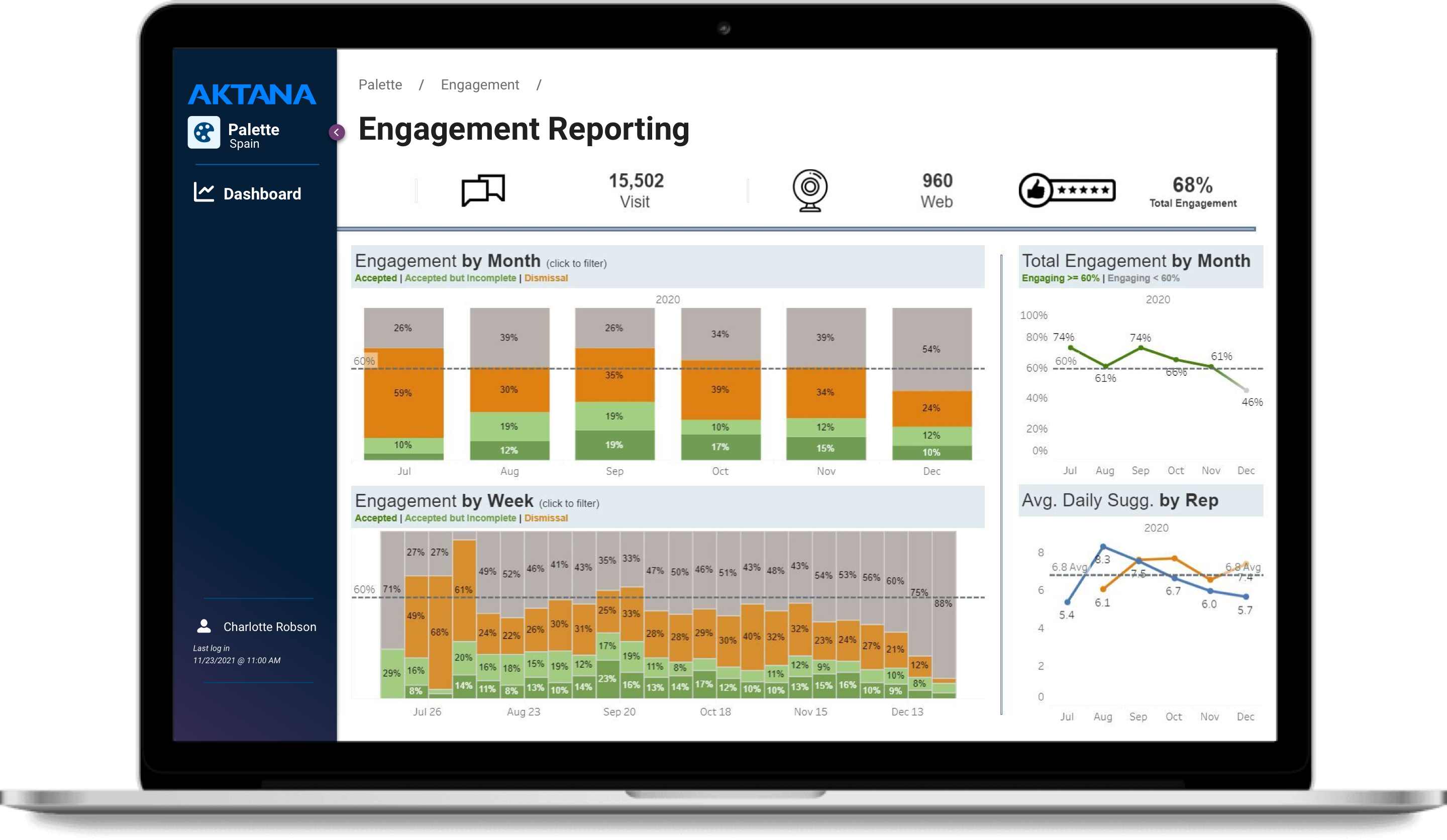 Configurable Reporting Tools
Monitor user engagement, measure impact and identify opportunities for strategy improvement with a suite of reporting tools tailored to your unique set of KPIs.
Key Advantages
Deeper
Adoption
Build trust and drive adoption with seamless workflow integrations and transparent AI that continuously learns from every rep interaction.
Empowered Managers
Support how field teams work and collaborate by providing visibility into rep-level NBA outputs, adoption and coaching opportunities.
Commercial Alignment
Facilitate transparent team collaboration, including management of shared targets and coordination of commercial and medical field activity.
Hybrid Model
Support
Gain real-time visibility and reporting into omnichannel activity for all end-users across multiple workflow options.
Case Study
Aktana's customers have proven results

A top global commercial pharma company used Aktana to accelerate sales growth by 36% during a critical vaccine launch. View the case study to learn how they used Next Best Action suggestions and insights to deliver the right message on the right channel while prioritizing the best HCPs for launch.