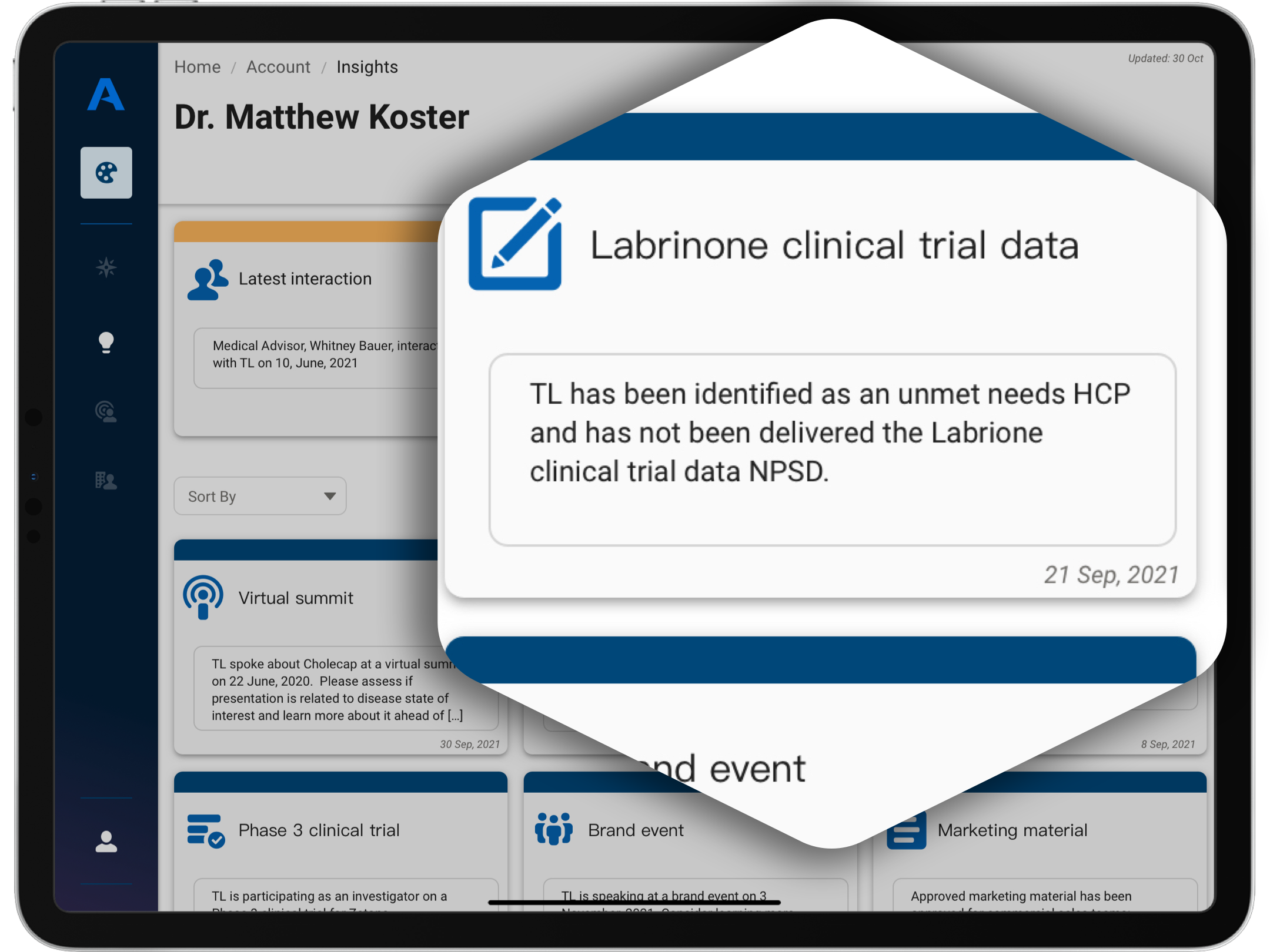 Build stakeholder advocacy
Spark the interest of key market influencers with targeted information delivered in their preferred channel. Guide omnichannel evidence dissemination aligned with the unique research interests and patient populations of each KOL for deeper scientific exchange.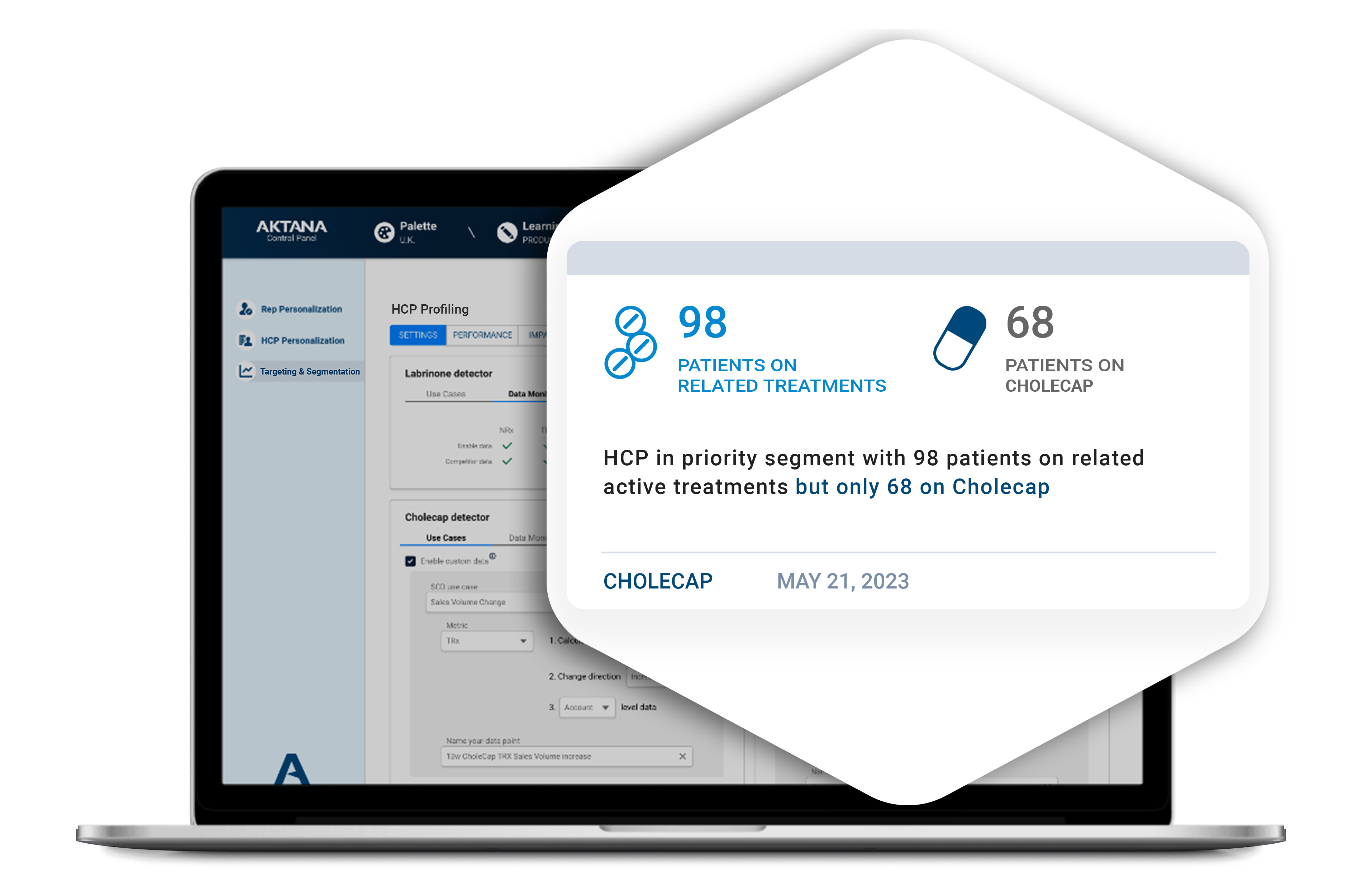 Accelerate customer reach
Identify high-potential accounts and keep them top-of-mind. Equip your teams with Next-Best-Action recommendations that drive pacing and prioritize activities that directly influence launch KPIs.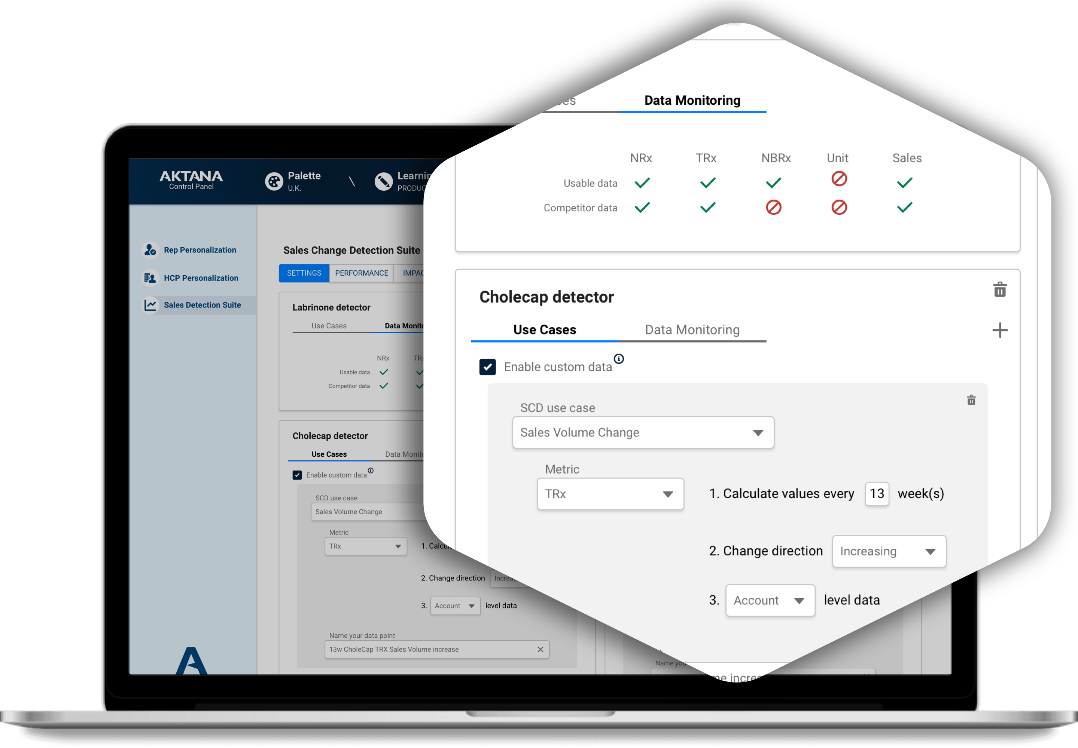 Track performance and adjust strategy
Stay ahead of sales data by using AI to monitor dynamic shifts in prescribing behavior. Highlight behavior changes with actionable insights, empowering your team to proactively engage with HCPs and move them along the adoption ladder.
Request a Demo