Create, manage and optimize AI-driven engagement strategies
Aktana's AI-driven CX optimization engine finds the best combination of all possible actions—in all channels, by all members of commercial and medical teams—to create compelling experiences for every physician. Layering artificial intelligence with human insight, the Contextual Intelligence Engine pulls out the critical context from every data source and past interaction to make those that follow more relevant, responsive and effective.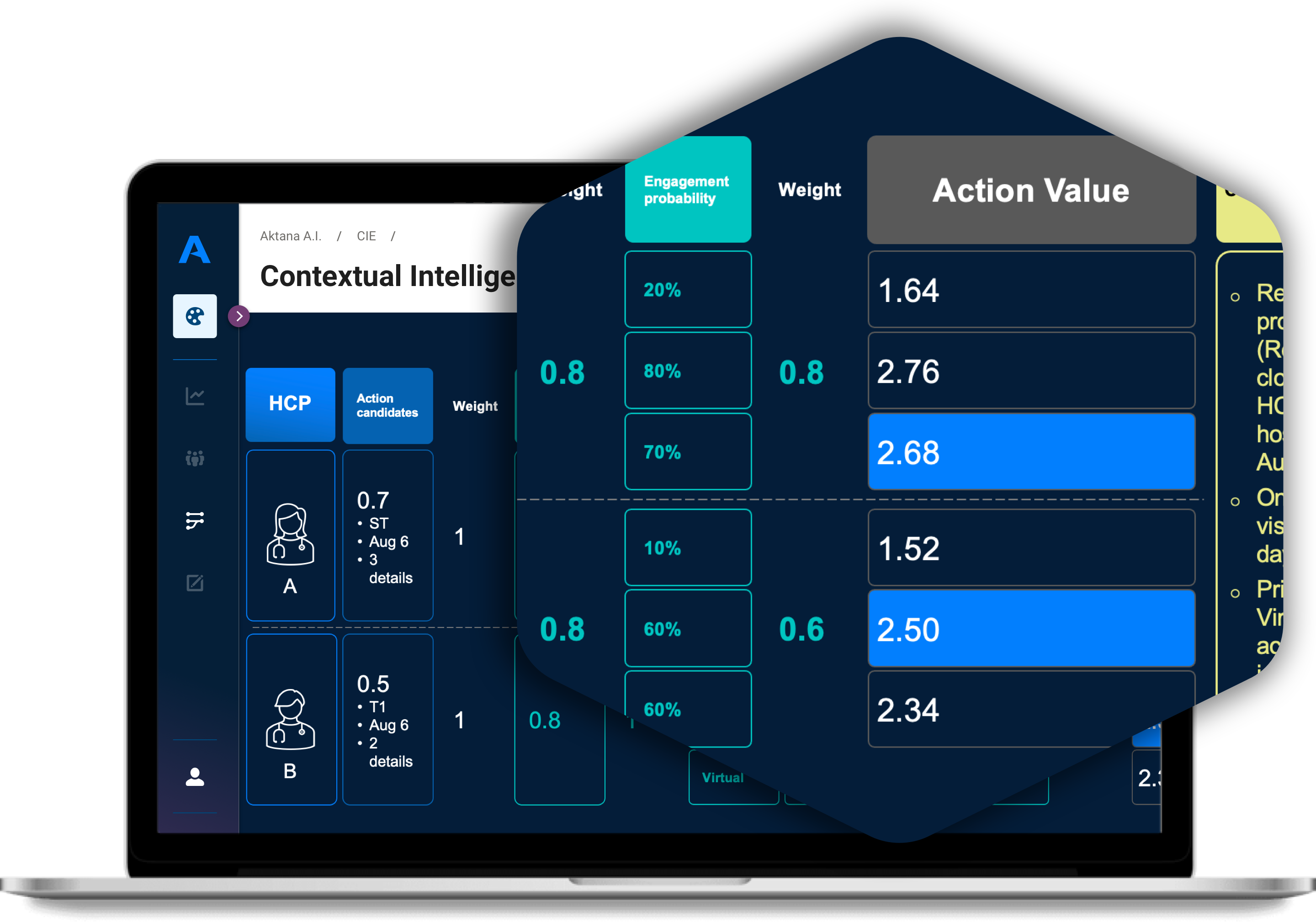 Understand the "why" behind each recommendation
Unlike black-box solutions, the Contextual Intelligence Engine allows users to review the total and component scores for each potential recommendation—including alternatives that weren't published to the user's workflow—resulting in higher long-term adherence and user confidence.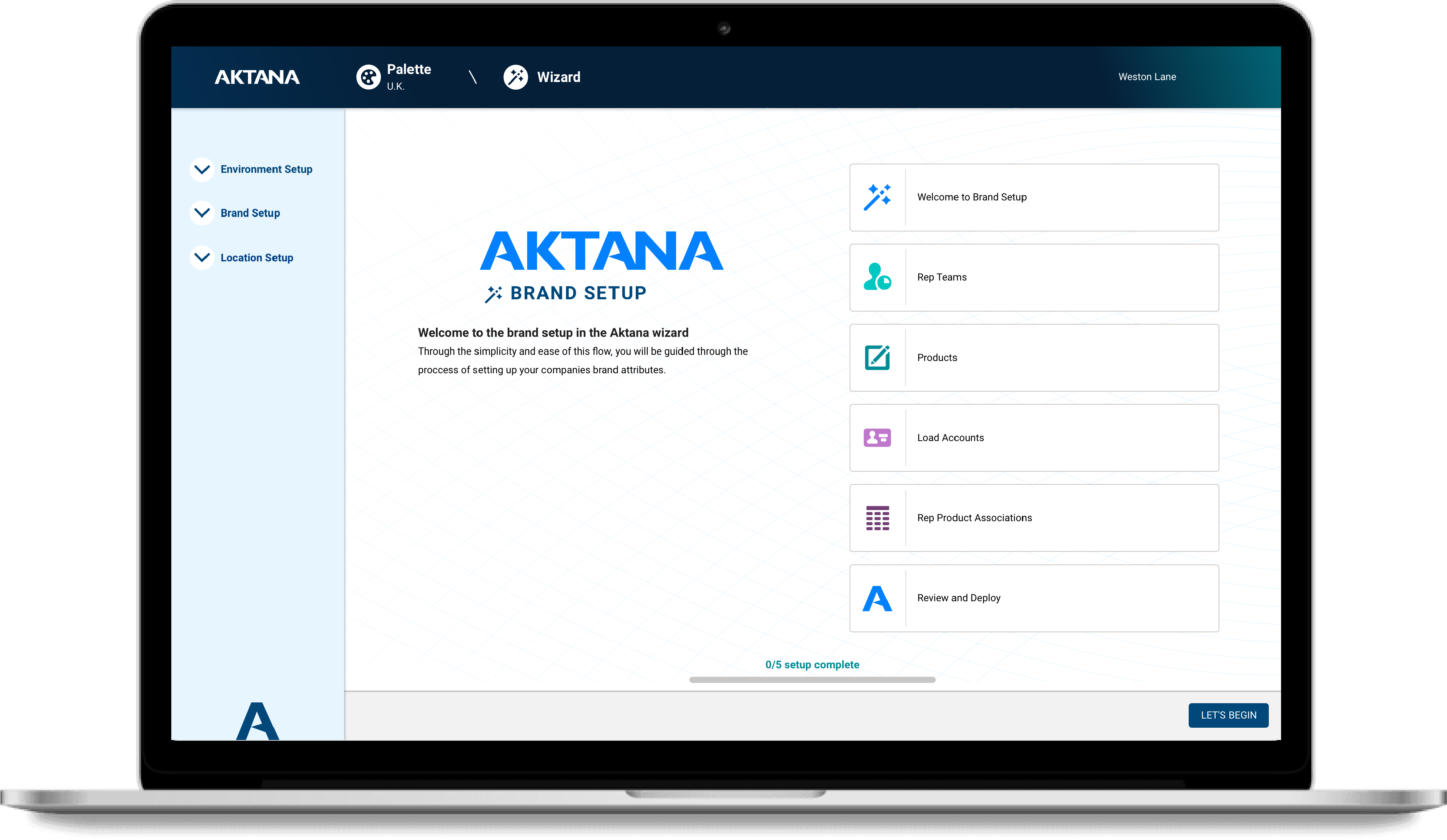 Make changes without data science expertise
Set up and maintain use cases, real-world guardrails, recommendation text and other AI configurations with an intuitive user interface that makes it easy to implement changes quickly.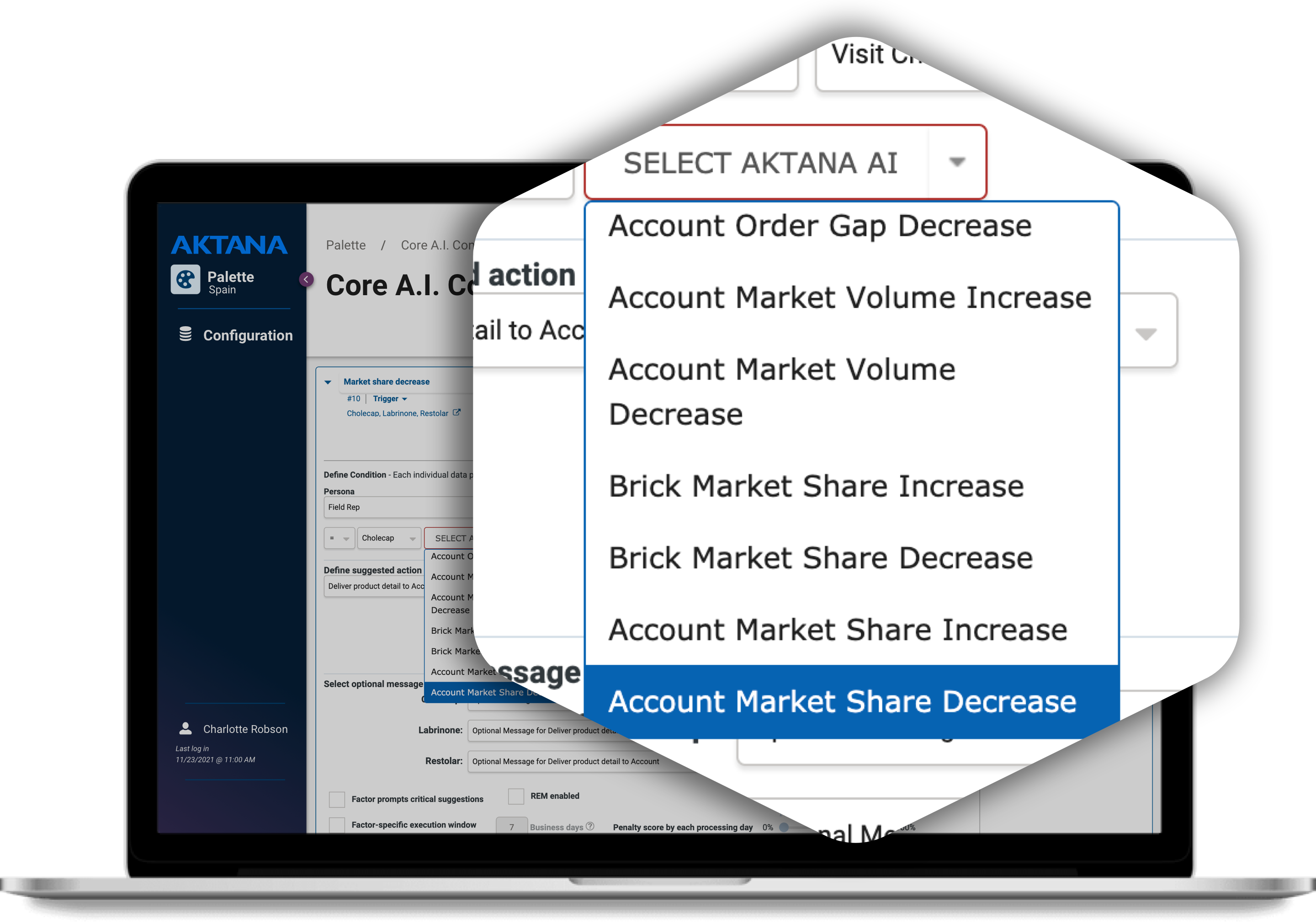 Empower your data and analytics teams
Integrate analytical and machine learning inputs built by your in-house team with Aktana's out-of-the-box engagement models for a best-of-both-worlds approach that leverages the work you've already done.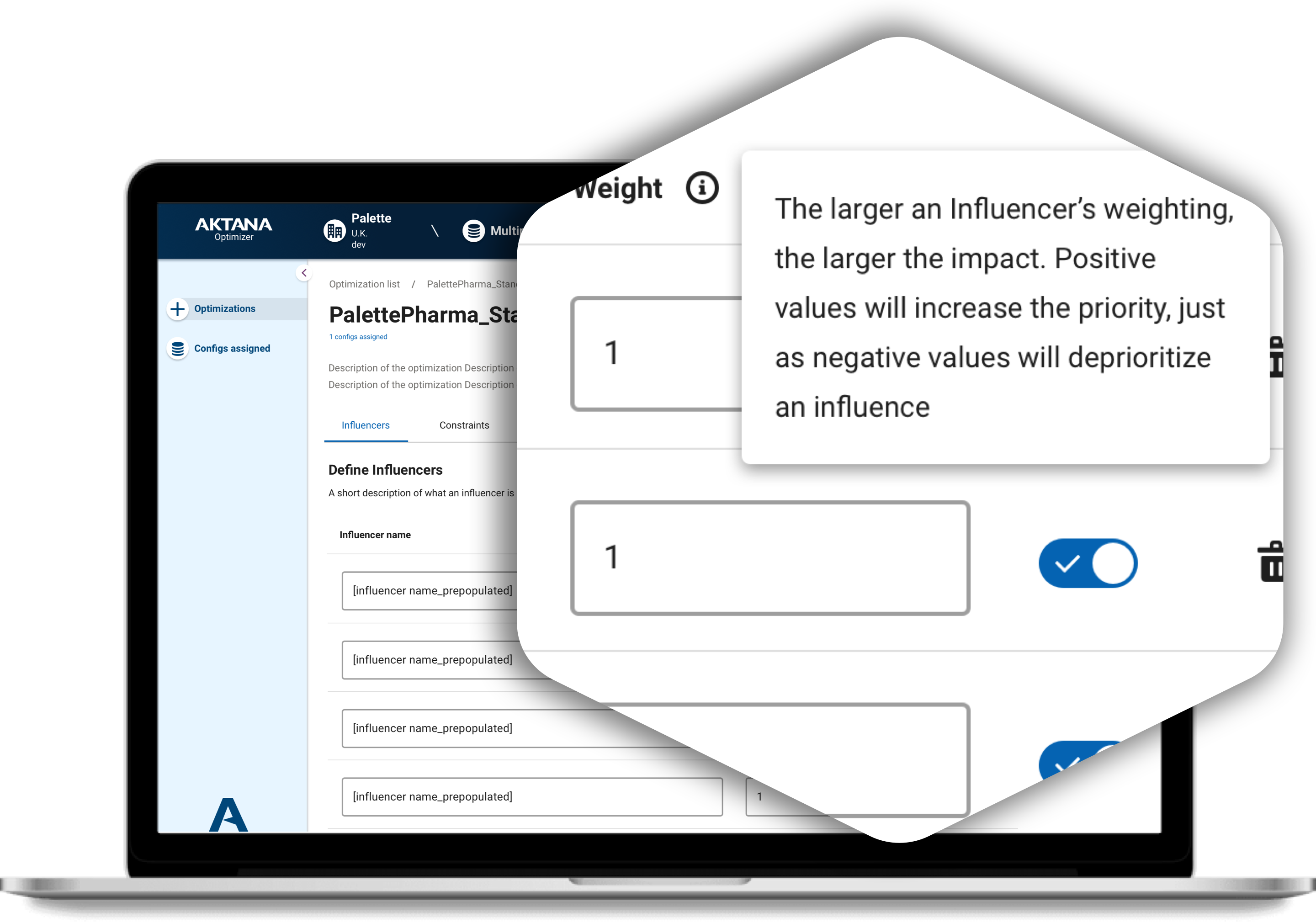 Optimize for immediate and long-term commercial success
What does "optimal" look like for your brand at this point in its lifecycle? Granular controls allow you to calibrate optimization based on your unique commercial priorities, while real-time optimization considers long-term commercial goals alongside short-term engagement opportunities.
Key Advantages
Built for Omnichannel
Deliver the personalized customer experience HCPs expect—no matter who initiates the conversation—with cross-channel optimization that works for both push and pull marketing strategies.
Flexible
Process data, rules, models and campaigns from any source—including internal analytic models and IP—for actionable intelligence informed by a complete picture of each HCP.
AI-driven
Optimize for short-term campaign execution and long-term strategic goals with a dynamic AI-driven approach that balances machine learning and expert guidance to ensure recommendations work in the real world.
Transparent
Arm users with clear explanations for each recommendation. Anticipate the impact of AI before you deploy to scale with A/B testing and intuitive reports that clearly link configurations with outcomes.
Personalized Omnichannel Experiences for Every HCP