The sales executive looks over her quarterly results and isn't impressed. New multi channel initiatives are not gaining the momentum she thought they would. The field force is a highly trained, intelligent team of professionals, but somehow investments in tools and analytics are not leading to the needed results. In fairness, the marketplace has grown more complicated than ever, but the goal is success, not sympathy. She needs to find a solution and find it soon…
This moment plays out with regularity at some of the world's largest life sciences companies. While everything around the sales rep moves at a dizzying pace – product launches, patent expirations, formulary changes, adverse impact reports and new indication approvals – Aktana focuses on calm. We do the legwork that the rep doesn't have time to do, synthesizing the many inputs from multi channel opportunities that could help them and providing just the information they need, when they need it most, to make better decisions. Right in the workflow, in a language they can understand. Because we believe if we support the rep in every little moment, then they'll be free to deliver big results, consistently.
We Believe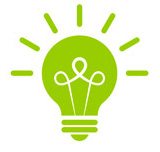 Sophistication Should Be Simple
The best technology products don't feel like technology. While our algorithms are sophisticated, what they deliver to the rep is incredibly simple and easy to act upon.
Technology Should Empower, Not Impose
Solutions that succeed are ones that understand us, the way we live and work, and allow us to remain in control. Aktana does that for the life sciences sales rep.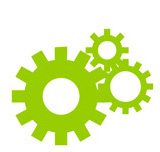 Partners Should Support, Not Lead
You are the expert when it comes to your product lines and business. Our role is to support your strategy, apply our expertise, and help you produce the results you need. That is what we do.
[latest-news]