Everest Group recently released its report titled Life Sciences Commercial Analytics and AI Trailblazers: Top Seven Start-ups Creating a Buzz in the Life Sciences Commercial Technology Landscape, where they present an assessment of companies that offer proprietary life sciences commercial analytics and AI solutions, primarily focusing on their core capabilities and market impact.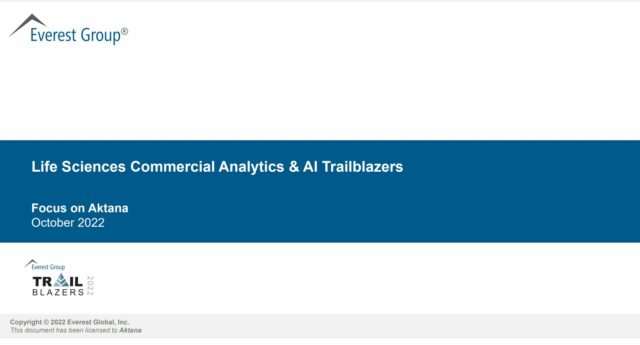 Based on the analysis, Aktana was named a Trailblazer. This report highlights Aktana's experience and capabilities in the life science commercial analytics and AI market. 
In addition, this report offers key insight on:
The life sciences commercial analytics & AI market landscape
Key trends shaping the life sciences commercial analytics & AI market
Major adoption challenges that life sciences enterprises face
The value proposition of emerging start-ups
Download the full report here.