Achieve rapid time to value with Aktana's out-of-the-box AI
Developed specifically for life sciences, Aktana's pre-built machine learning modules help commercial and medical teams identify individual customer preferences for content, channels and timing—in real-time and at scale.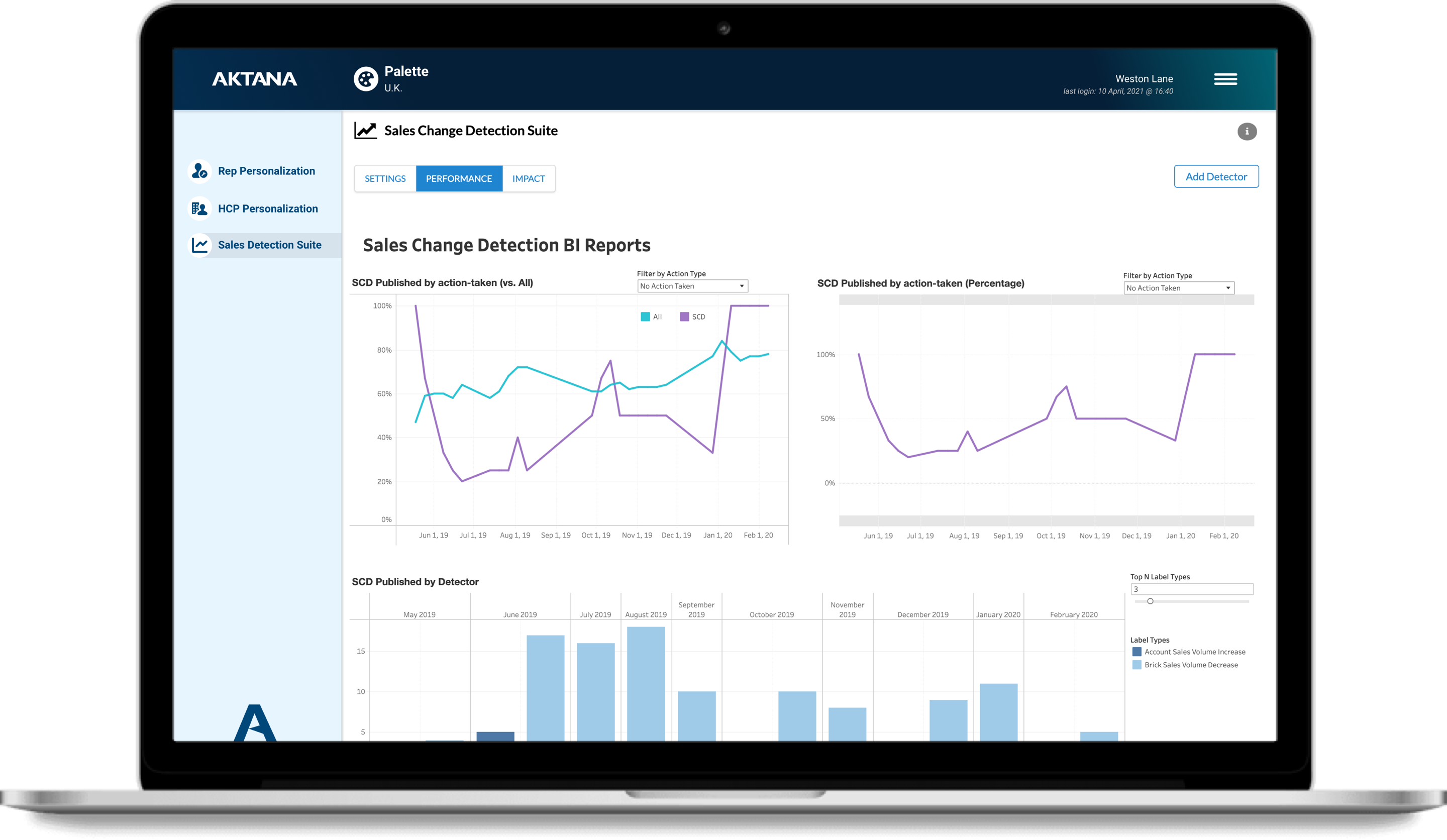 WHO: Analytics-Driven Targeting
Proactively identify high-priority HCPs based on unusual changes in prescribing behavior and insights from call notes.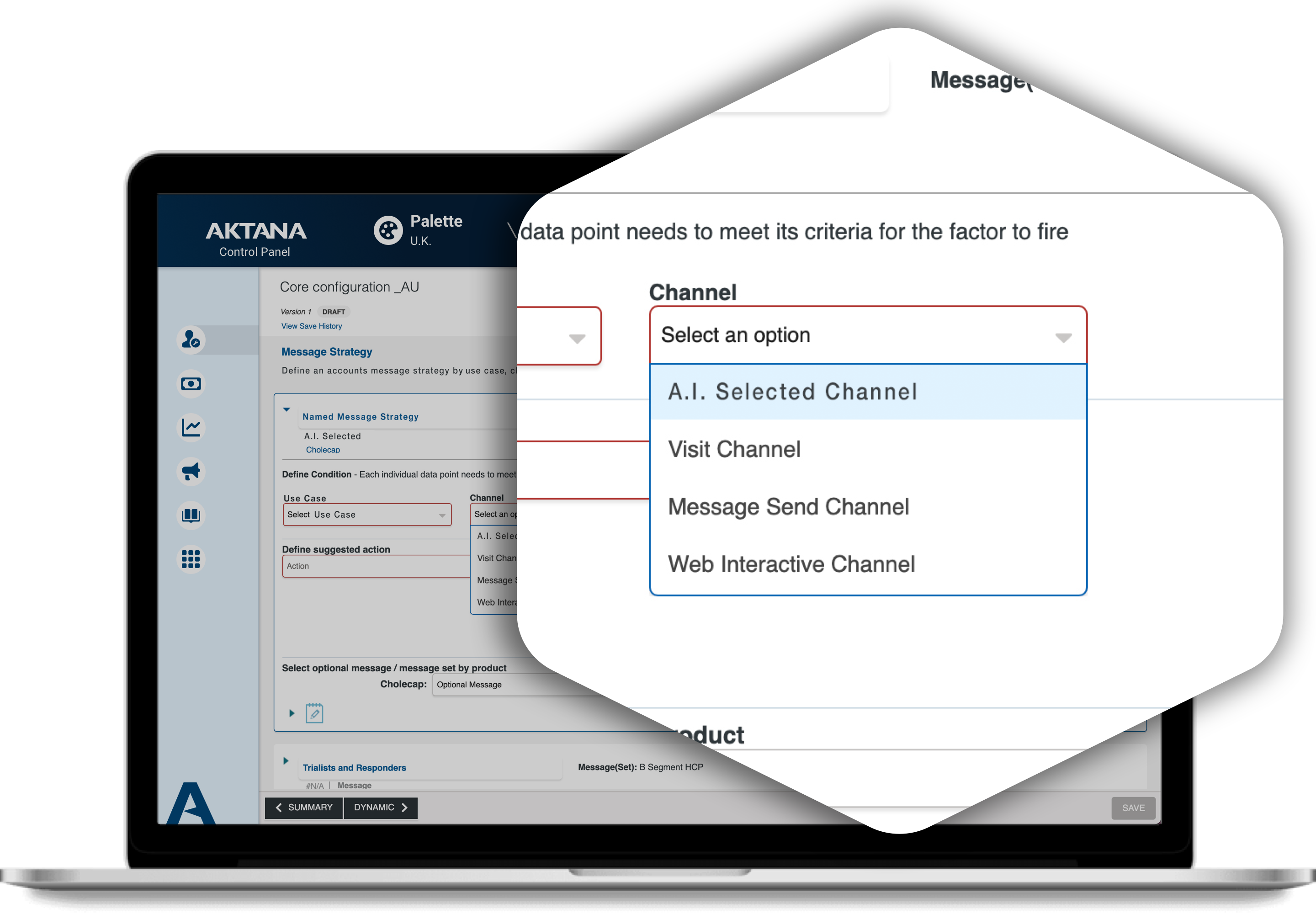 WHERE: Dynamic Channel Optimization
Anticipate HCP channel preferences and availability in real-time while making trade-offs based on channel capacity constraints.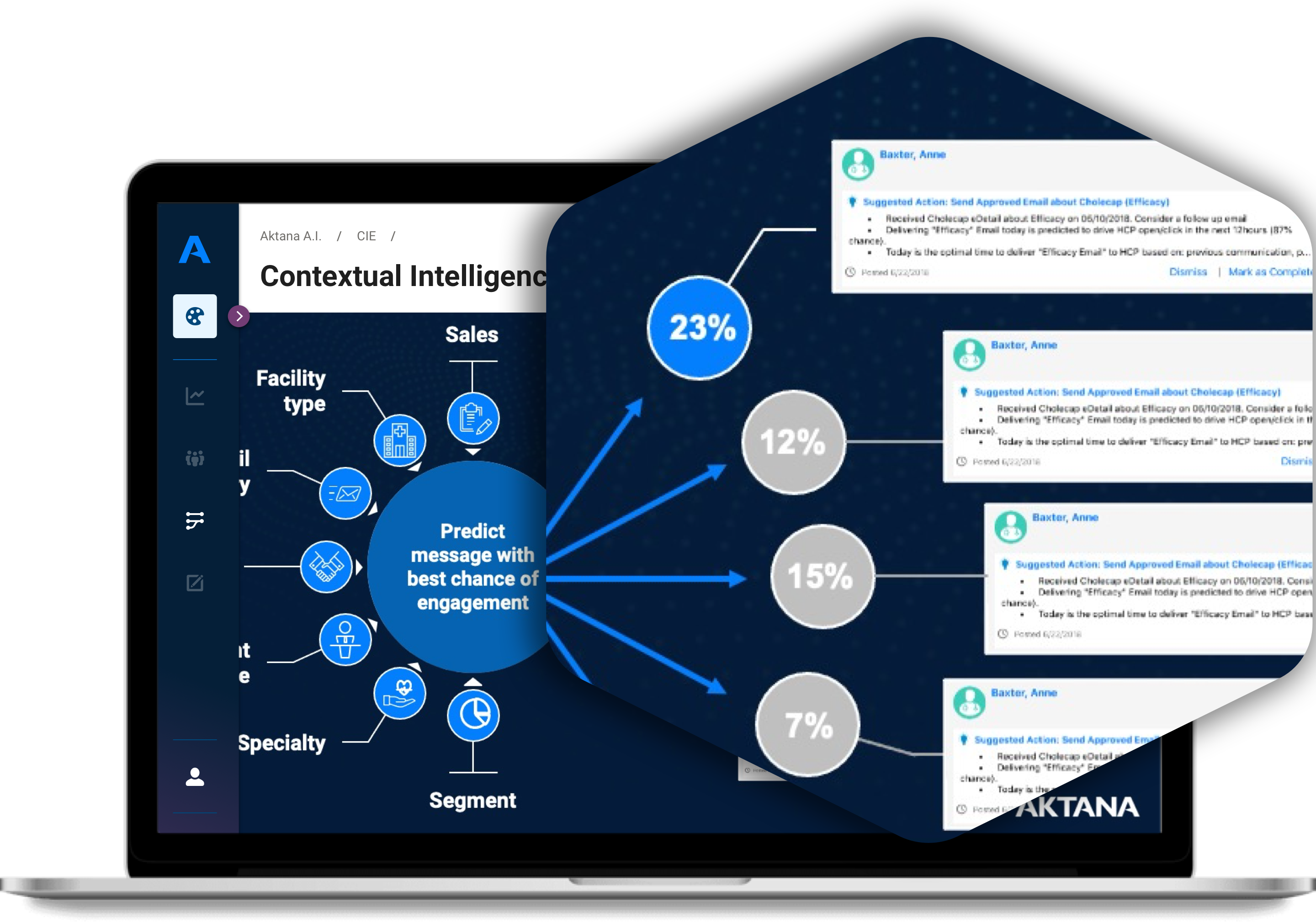 WHAT: Agile Personalized Content
Gather continuous intel on customer mindset and predict the ideal message sequence across channels.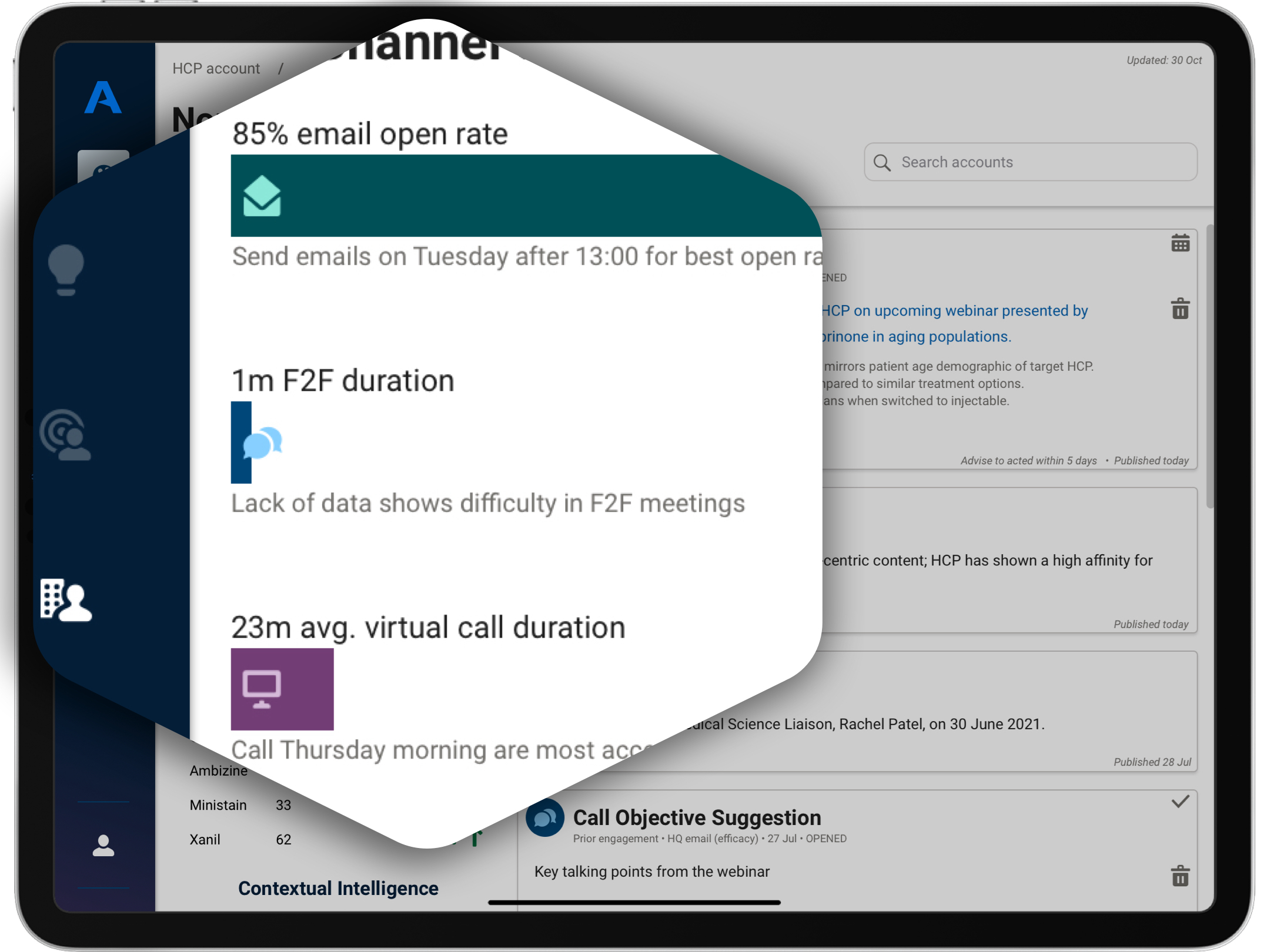 WHEN: Data-Driven Engagement Timing
Find the best time to deliver a message for both maximum HCP engagement and rep efficiency.
Machine Learning Modules
Everything you need to reach customers at the right time, on the right channel, with the most relevant information.
Content Optimization
Pinpoint the content individual HCPs are most likely to engage with by leveraging Natural Language Processing and omnichannel engagement data.
Call Note Analyzer
Use Natural Language Processing to identify follow-up opportunities with a specific HCP based on analysis of past discussion topics and more.
HCP Engagement Timing
Listen to interactions across channels to predict when HCPs are most likely to respond.
Call Locator
Find efficiencies and maximize resources by predicting how far an HCP will be from a rep's expected location at a given time.
Sales Change Detection
Intelligently monitor changes in volume, pace and share of sales so you can proactively seize new opportunities or protect your piece of the market.
Channel Optimization
Dynamically anticipate HCP channel preferences and availability while making trade-offs based on channel capacity constraints to achieve the best touchpoint mix.
Key Advantages
Scalable
Capture the nuanced aspects of your brand strategy, without sacrificing scalability or speed, with configurable AI modules designed for rapid deployment.
Modular
Choose what you need, when you need it, to build agile AI solutions that can evolve with strategic priorities throughout the product life-cycle.
Multi-source
Seamlessly integrate analytical or machine learning models from in-house teams and partner platforms with Aktana's out-of-the-box solutions.
Dynamic
Improve the immediate customer experience with real-time optimization, while helping commercial teams study HCP engagement trends over time.