Elevate the customer experience with seamless omnichannel campaigns
Aktana's Customer Journey Management for pharma and life sciences teams pairs an intuitive journey-building tool with an extensive template library to radically reduce time to value for new Next Best Action programs and keep Sales and Marketing on the same page.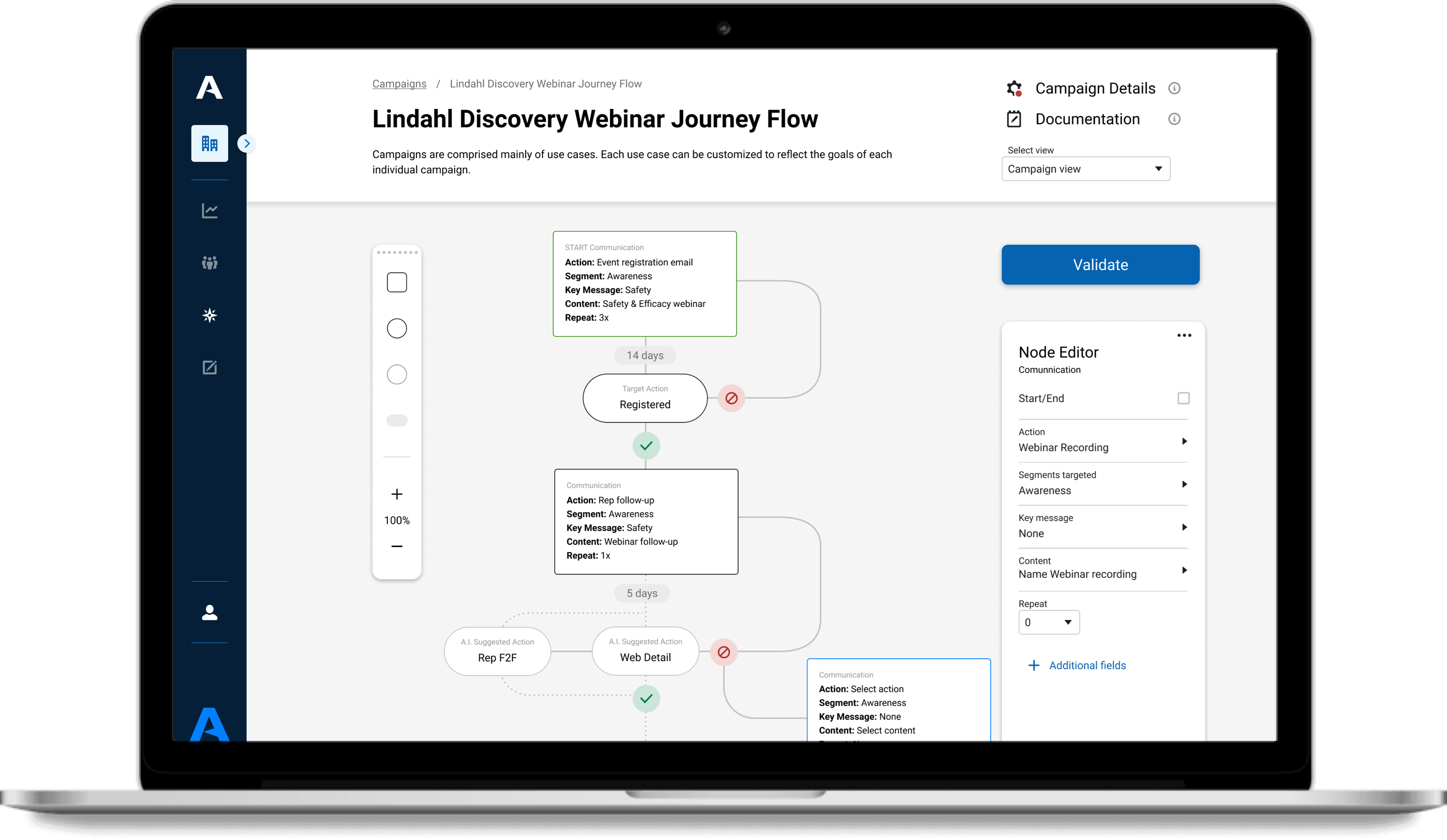 Customer Journey Creator
Manage the full range of Aktana's omnichannel capabilities with one intuitive interface. With simple workflow widgets, users can quickly configure dynamic sequences for short-term engagements, like event follow-up, and long-term strategic goals.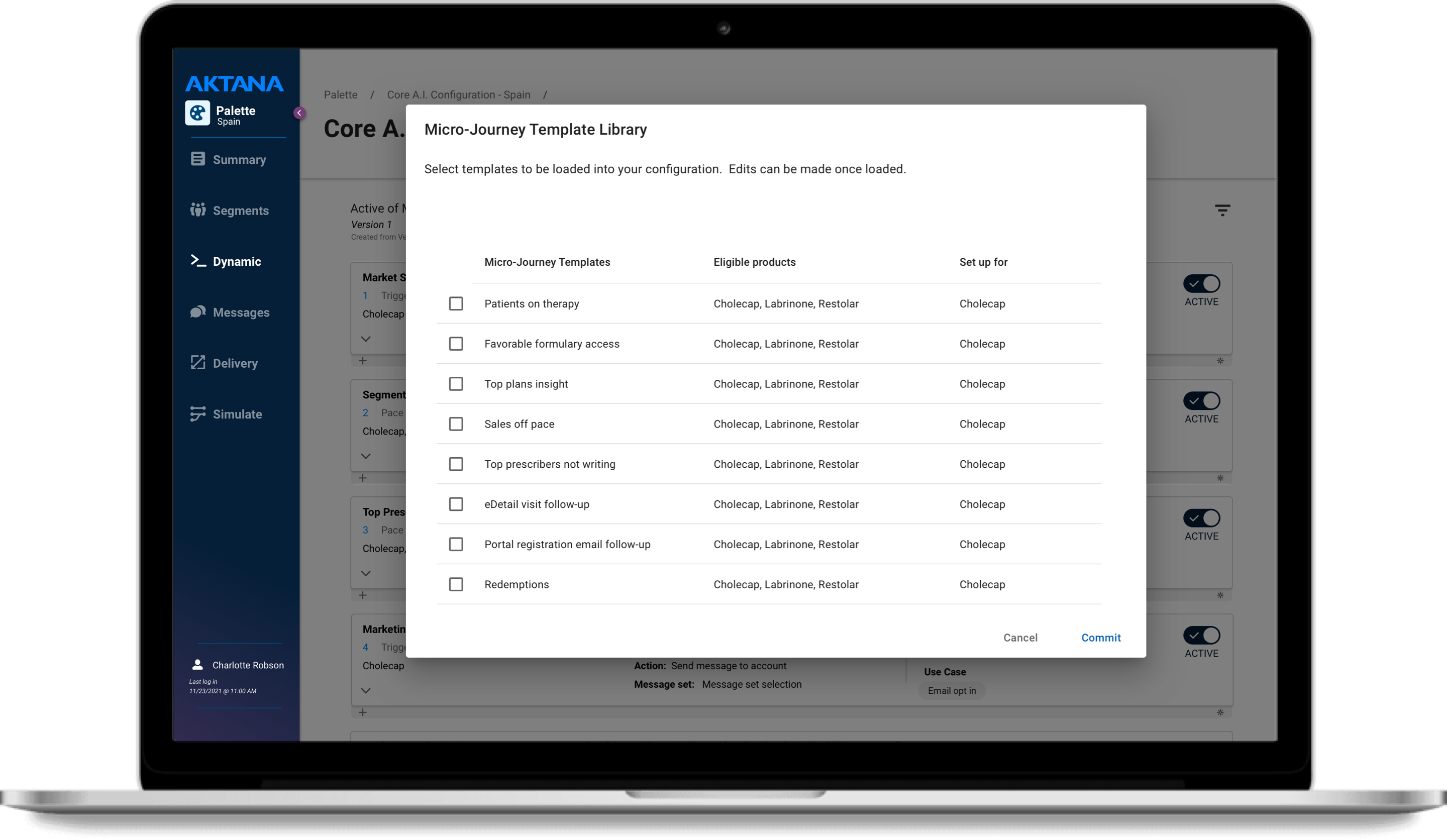 Micro-journey Template Library
Build complex customer journeys using the pharma industry's largest library of domain-specific templates. From gathering consent to ensuring commercial and medical field teams are in sync, the collection includes more than 50 pre-defined customer experiences and commercial workflows covering both proactive and reactive engagement.
Key Advantages
Connected
Manage sales and marketing activities in the same workflow, establishing a consolidated commercial strategy for short- and long-term HCP engagement.
Domain-specific
Access the industry's largest library of pre-defined customer experiences and commercial workflows, built exclusively for life sciences teams.
Rapid Time to Value
Radically reduce time to value for new NBA programs, while still retaining the ability to adjust, expand and refine over time.
Flexible
Define your own proprietary library of use cases, based on your specific data model, to accelerate regional or global deployments.
Case Study
Aktana's customers have proven results

A top global pharma company used Aktana to drive more than 80% of HCP registrations for a new web portal. View the case study to learn how they used Next Best Action recommendations to coordinate cross-channel customer journeys and achieve program success.