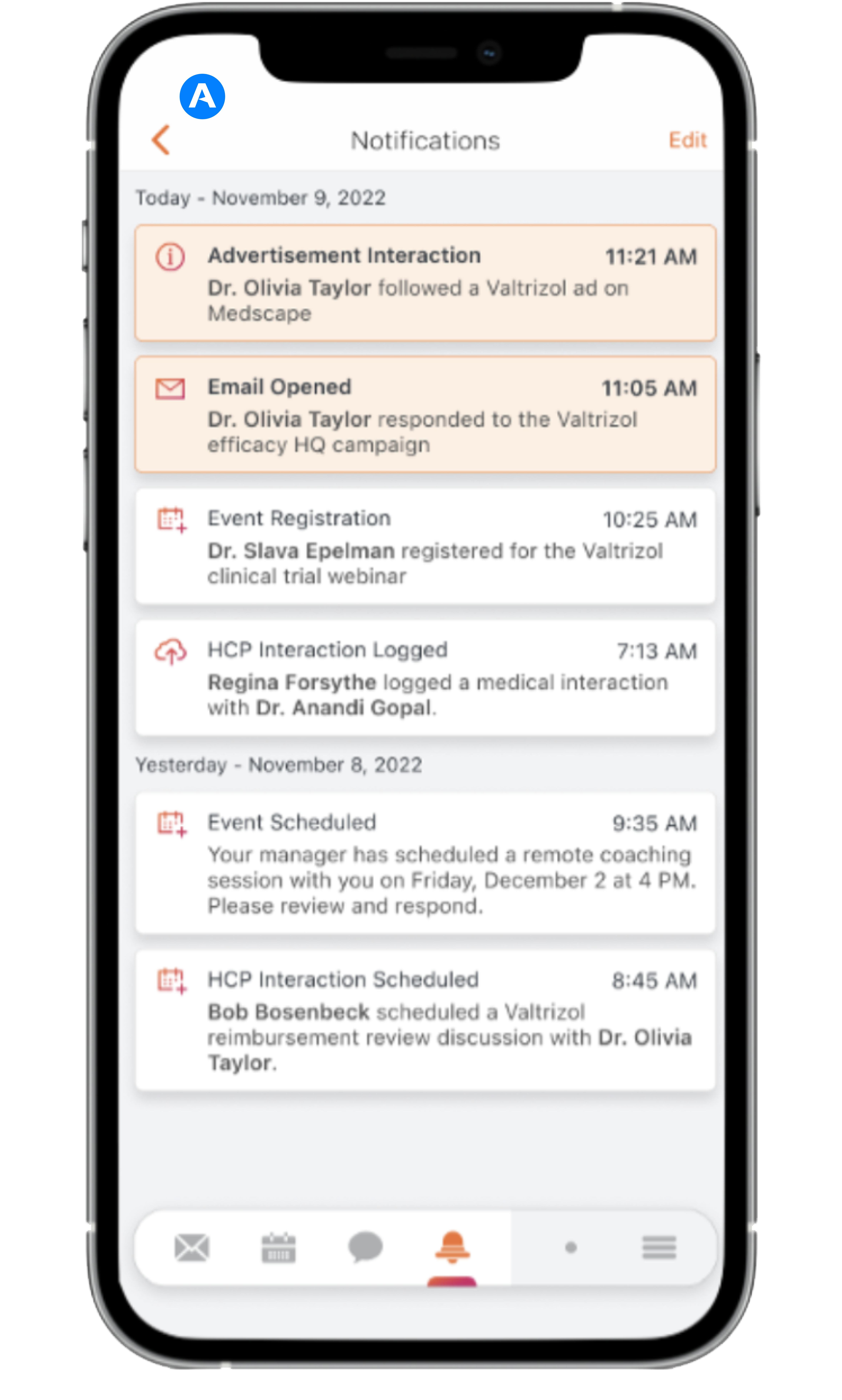 Engage HCPs with greater impact
Users can simplify pre-calling planning by prepping with curated insights, content and data. With Aktana Copilot, all call logs, key messages and reactions are automatically captured in CRM to analyze meeting effectiveness and compliance.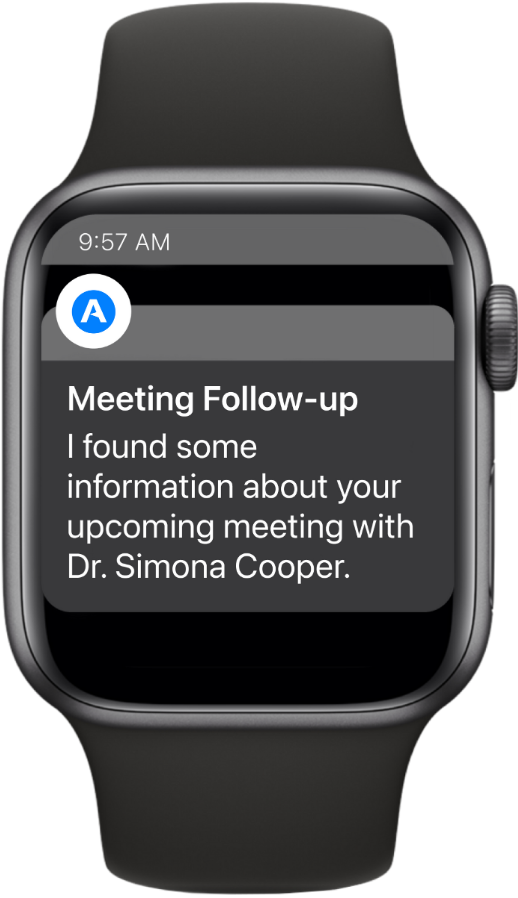 Pervasive and On-Demand Recommendations Delivered Across all User Channels
Accelerate field execution by delivering suggestions and next best actions directly into the hands of the users where they are working and when they need it. Promote a coordinated selling effort through user alerts when customers engage with other colleagues or channels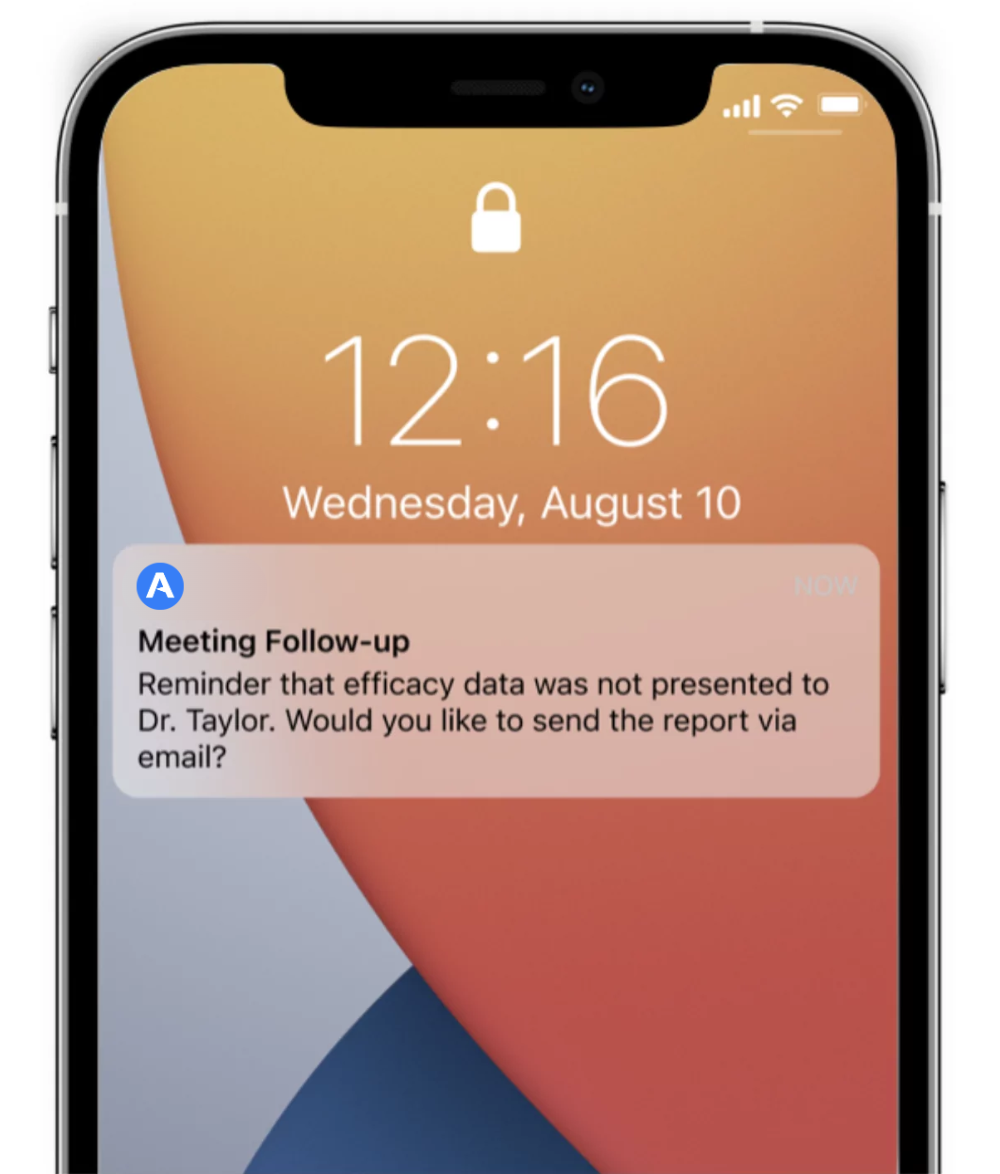 Richer Engagement Data
Mobile experience will capture richer engagement data, enabling progressively more contextual recommendations and insights to field teams, while delivering user interaction analytics to improve product performance.