This year's Dreamforce event brought together over 170,000 people in downtown San Francisco for its 16th year. One of the major themes discussed was how to cut through the noise to create a better customer experience through the use of artificial intelligence (AI) and digital engagement.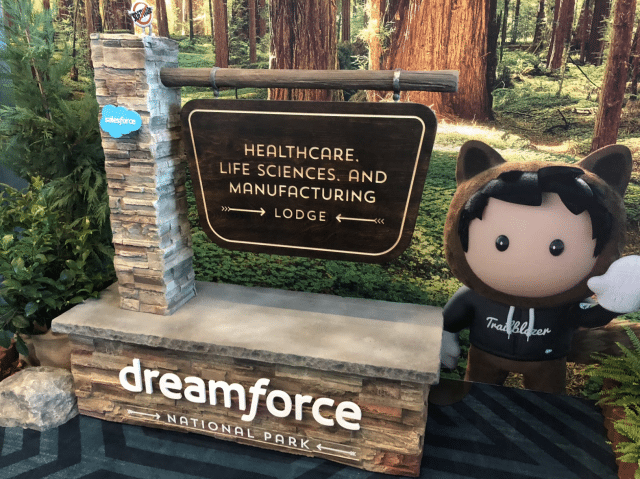 During two different theater sessions in the Healthcare and Life Sciences Lodge, Aktana COO Derek Choy demonstrated how brand marketers at life sciences companies finally have a way to seamlessly include sales rep activity as part of the customer journey. Derek shared a case study of how a top global pharmaceutical company is using Aktana Decision Support and Marketing Cloud to enable sales and marketing teams to coordinate around the customer experience and stay aligned on strategy year-round.
"The challenge was that there was no easy way for the brand marketers to prompt the sales rep when an HCP responded in a particular way to a marketing campaign," he said. "Using our marketing cloud integration, the customer was able to replace a marketing follow-up email with a suggested action for a rep to perform a visit instead, with simple drag and drop functionality." Derek also showed how the reps receive these suggested actions in a prioritized list right within their CRM system.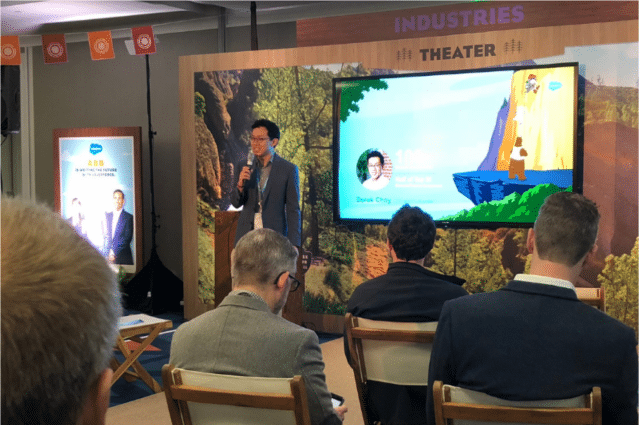 Our first year as a Salesforce partner at Dreamforce was exciting, especially this year with the conference's emphasis on AI and the power of voice. Salesforce's broad AI platform, Einstein, pairs well with Aktana's deep life sciences expertise to enable more contextual predictions specific to the industry for customers. This integration was announced this past summer.
Salesforce demonstrated Einstein Voice in the keynote, a capability expected late next year, that will enable reps to verbally log meeting updates into their CRM. Aktana is already working with its customers to make voice integration a reality for its "next best action" suggestions and insights specific to the life sciences market. During his sessions, Derek Choy provided a glimpse into these capabilities, demonstrating how reps can do pre-call planning by voice as well.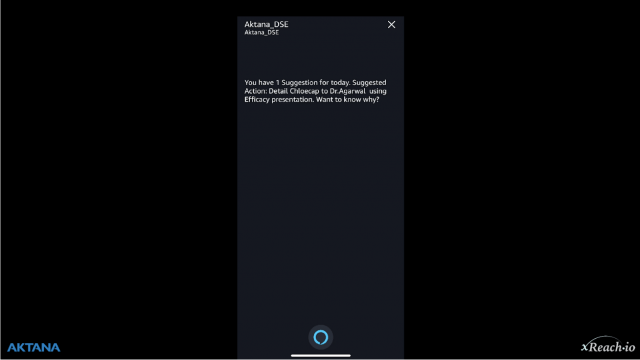 Voice will clearly be a critical new interface, if not THE interface, of the future, leading to significant efficiency gains and an improved user experience.
For more information about Aktana's integrations with Salesforce for the life sciences industry, check out our press release.