Recently, Aktana CEO David Ehrlich presented the keynote address at the Enhancing Sales Force Productivity Conference, an annual international conference hosted by University of Missouri's Trulaske College of Business. Marketing science experts from around the world attended this two-day event to share insights and learn cutting-edge approaches for using artificial intelligence (AI) in sales.
To a room of about 75 professors and PhD students, David shared how Aktana uses data science to help life sciences companies address their commercial challenges. He emphasized the role machine learning plays in aiding human decision-making, not replacing it.
"The key to using data science in business applications is respecting how people function. Machines today can be used to help people be more effective — to make better decisions — but they are a long ways away from replacing the human ability to understand nuance and emotions."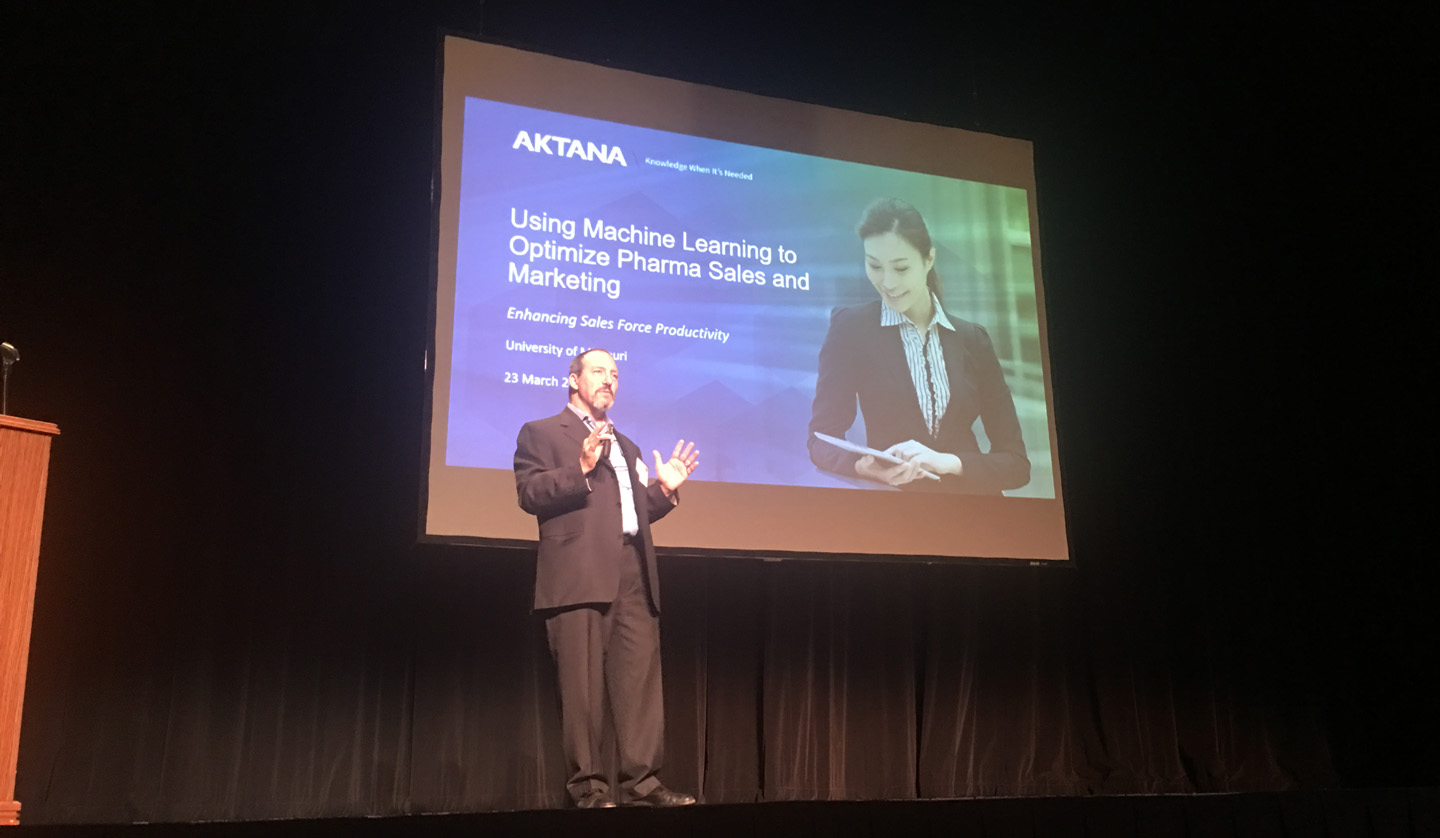 Deeply interested in Aktana's practical experience and real-world challenges, the academic audience sought to better understand technicalities of Aktana's algorithms and uncover collaboration opportunities during the Q&A session that followed. "Aktana is on the cutting edge of real-world application of artificial intelligence in sales and marketing," said Murali Mantrala, distinguished professor of marketing and department chair at Trulaske. "We wanted to bring that perspective and experience to the conference."
Likewise, it was an opportunity for Aktana to gain direct access to pure research prior to developing commercializable technologies. Sessions covered a variety of AI topics and challenges, ranging from philosophical discussions about defining AI versus machine learning to exploring salesperson resilience to predict success. Collaboration with academia is one way Aktana ensures it's incorporating the latest advancements in data science into its cloud platform for decision support.